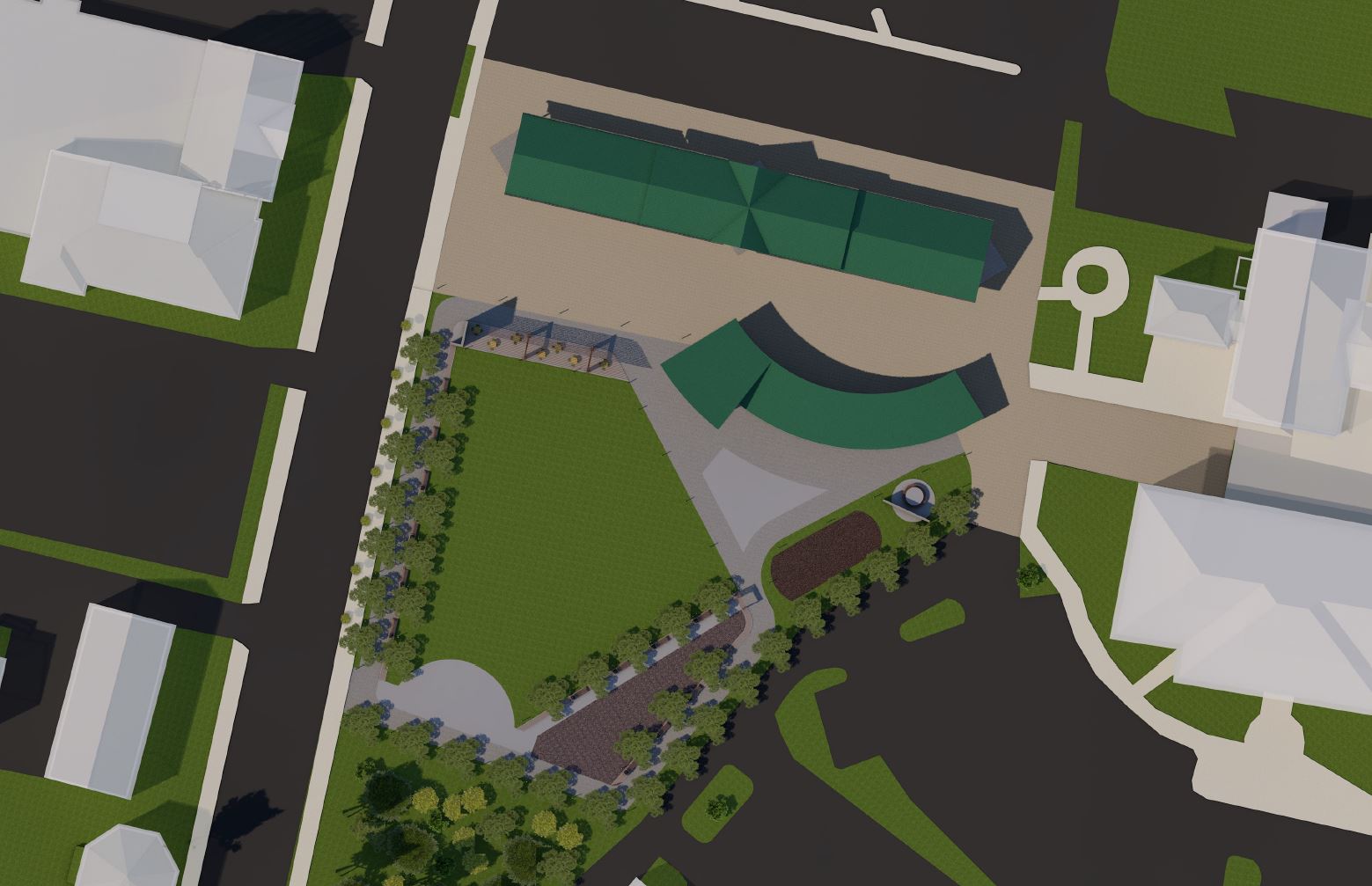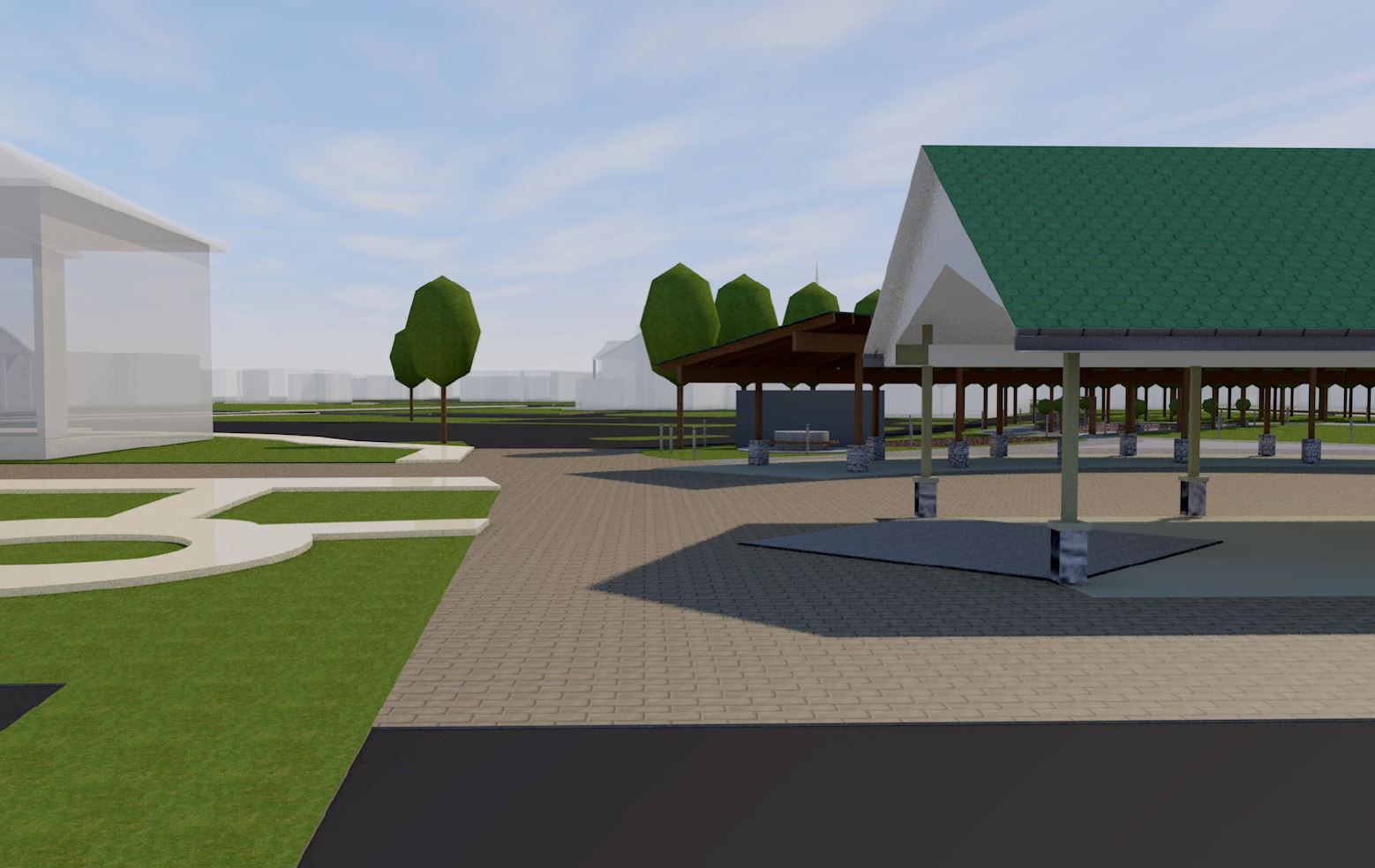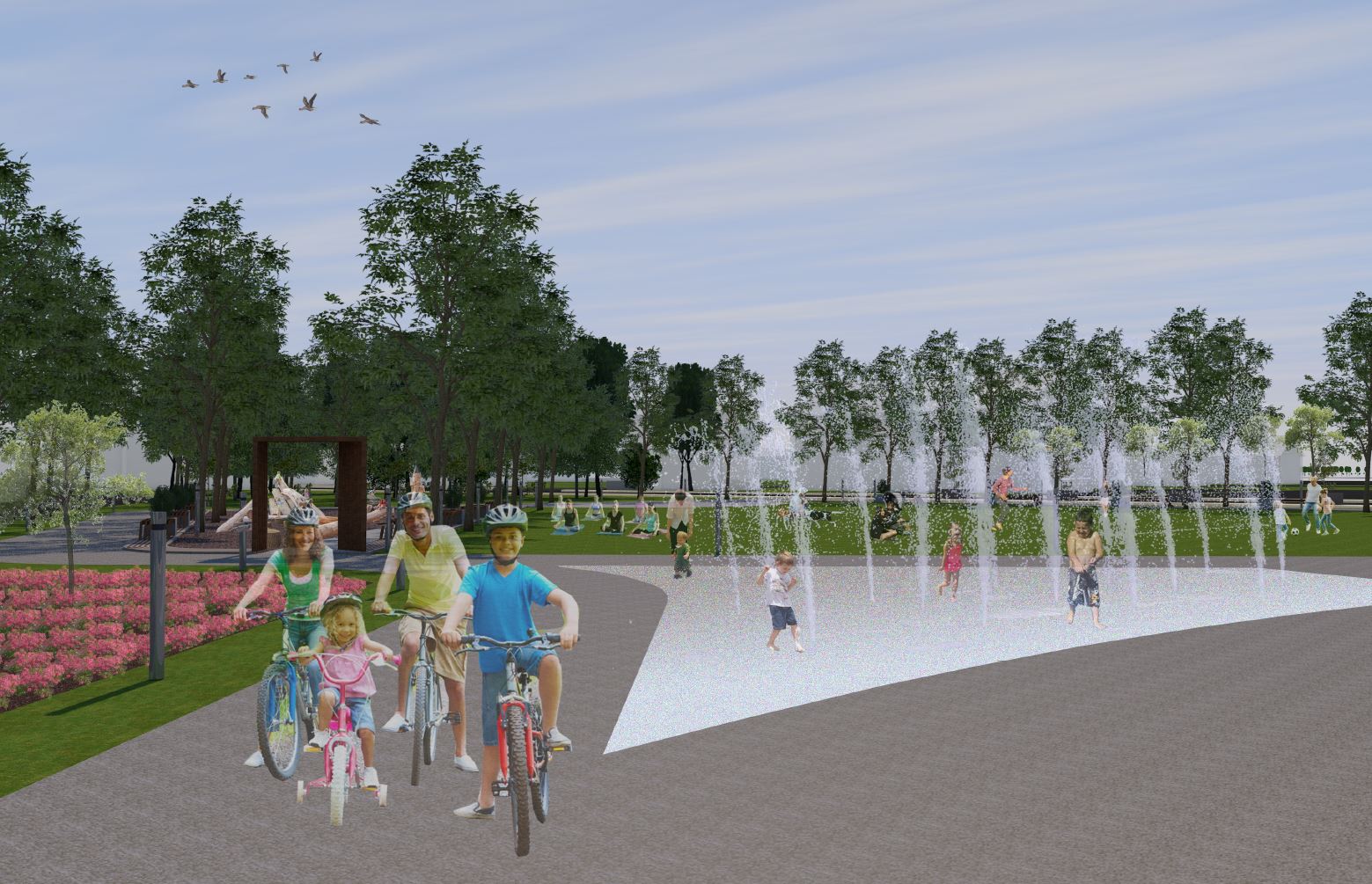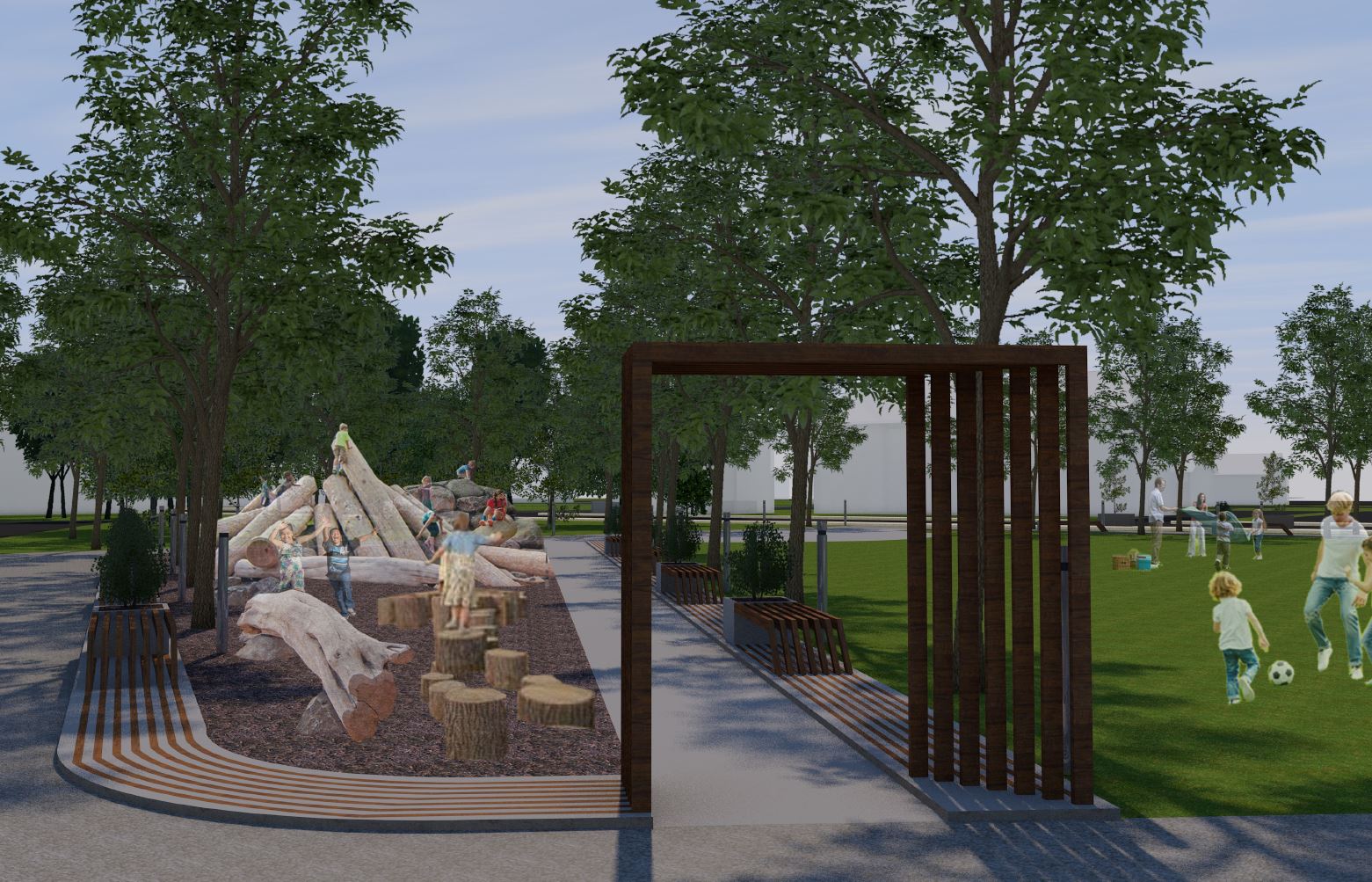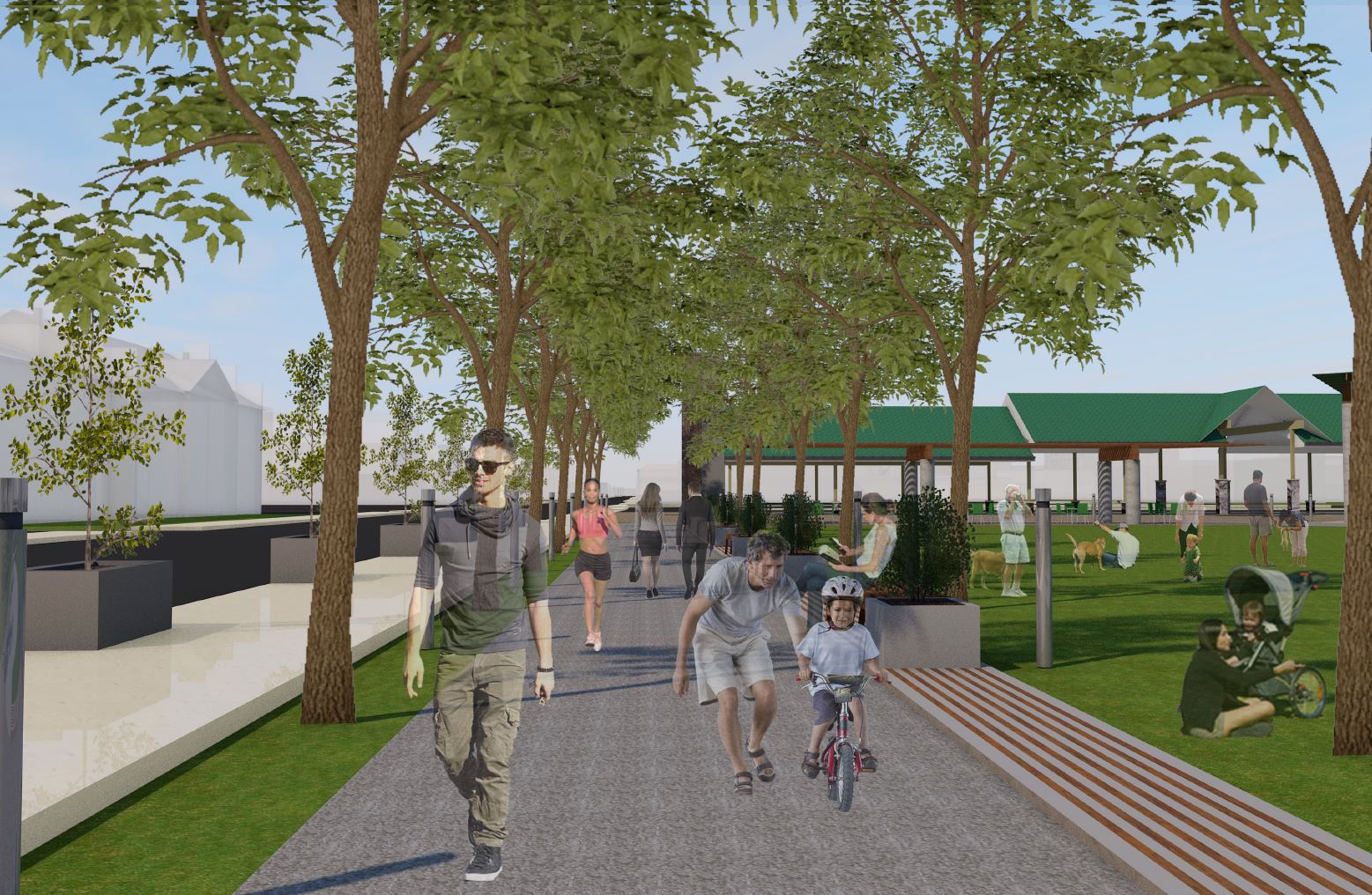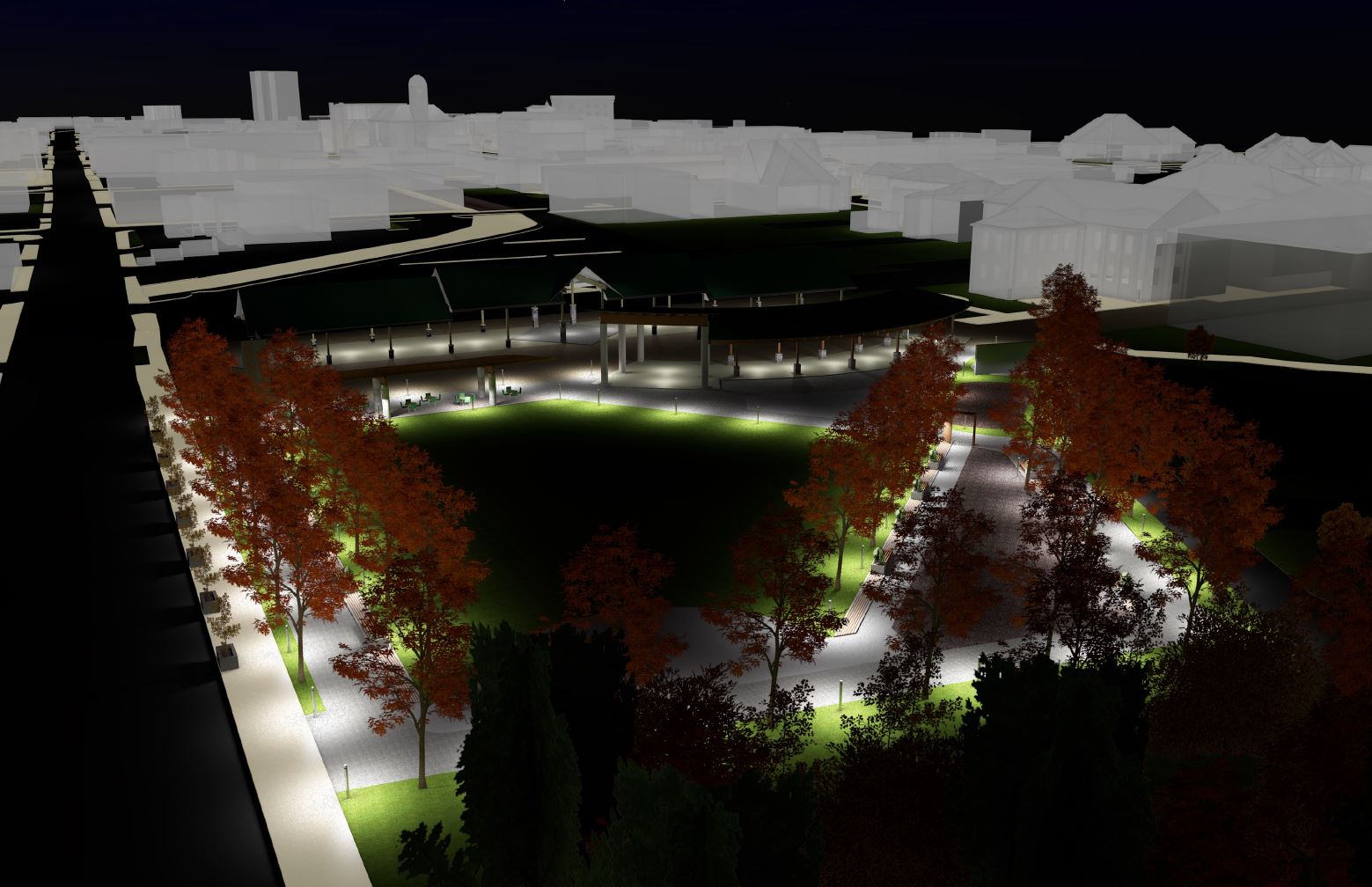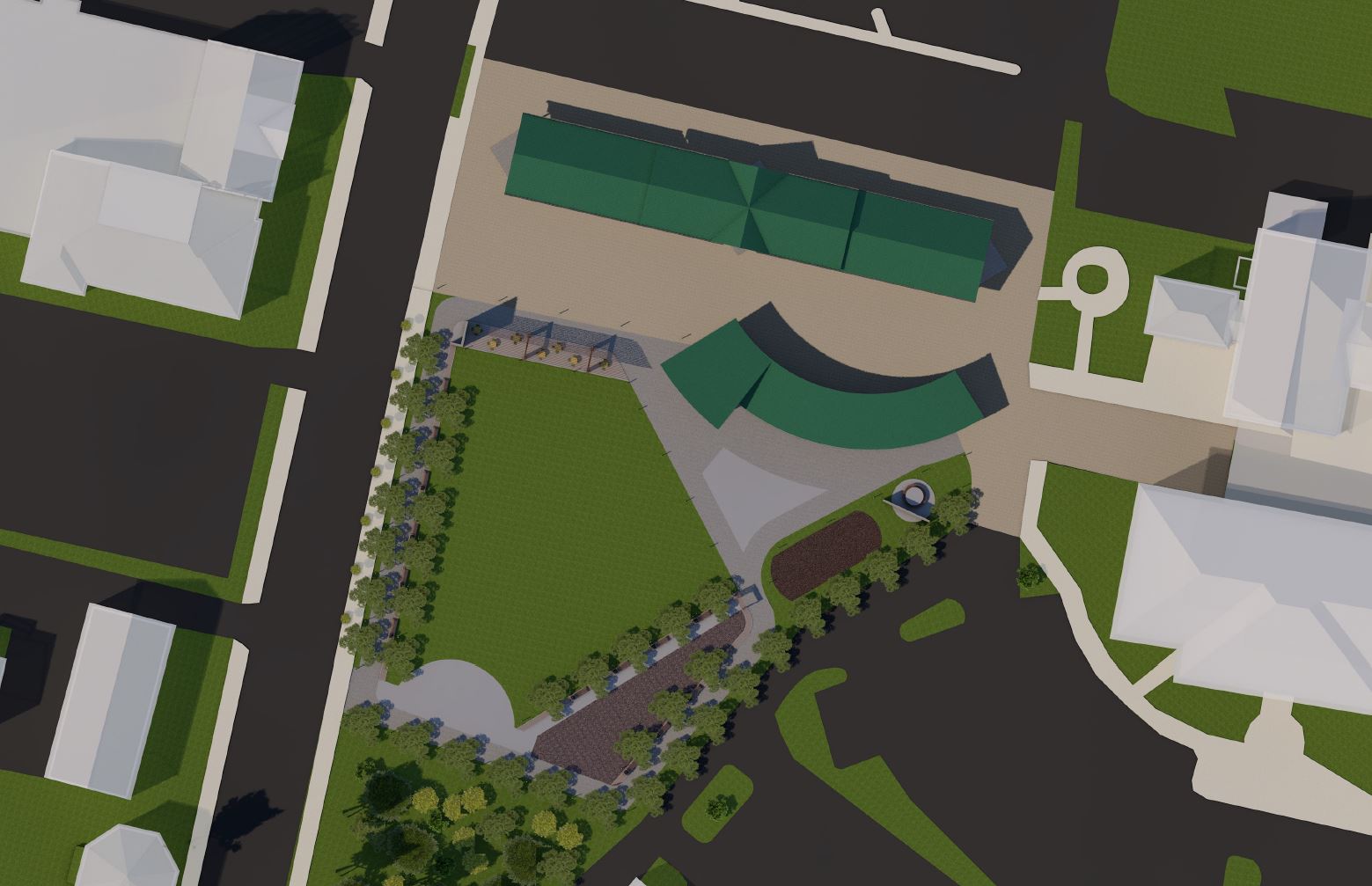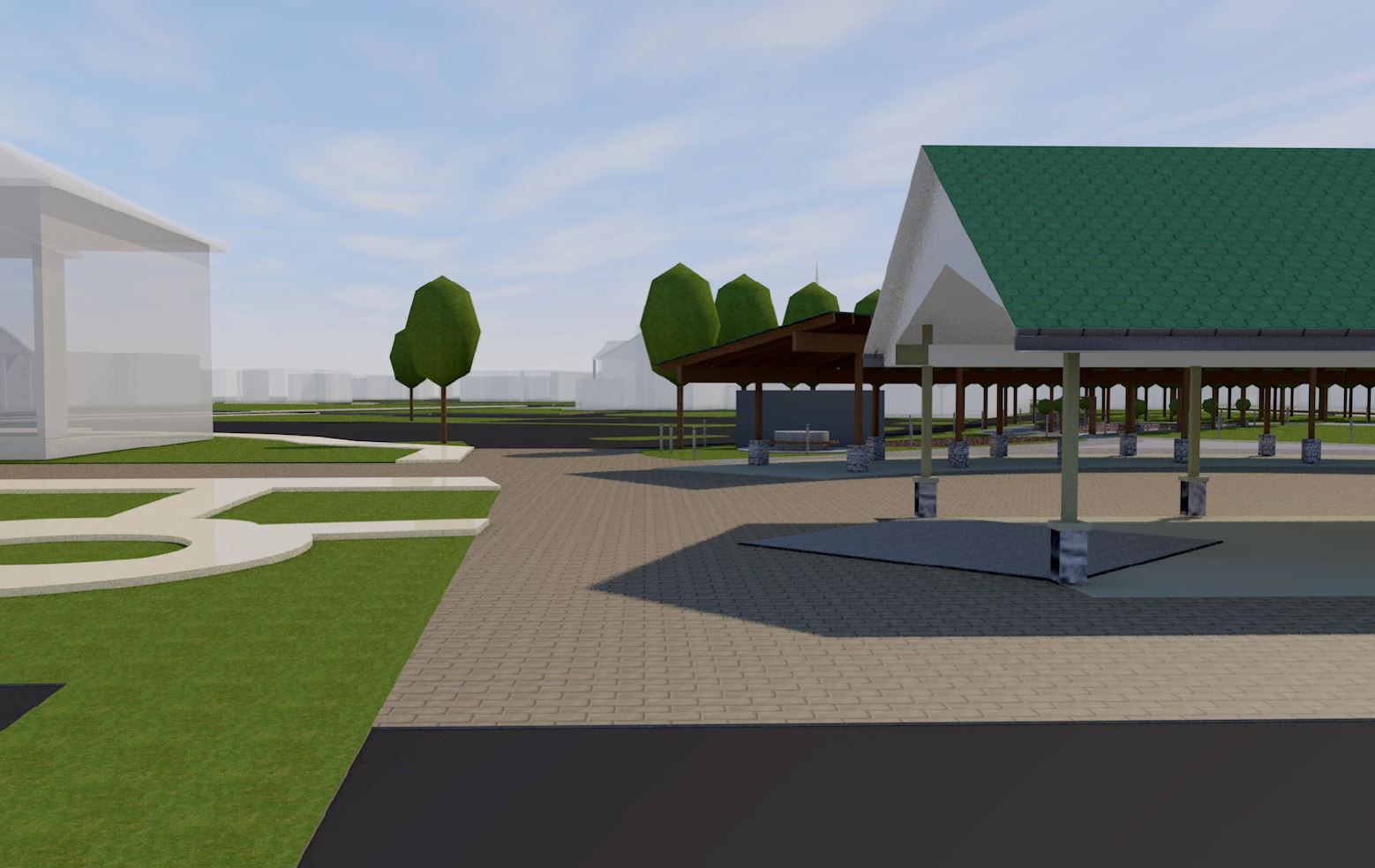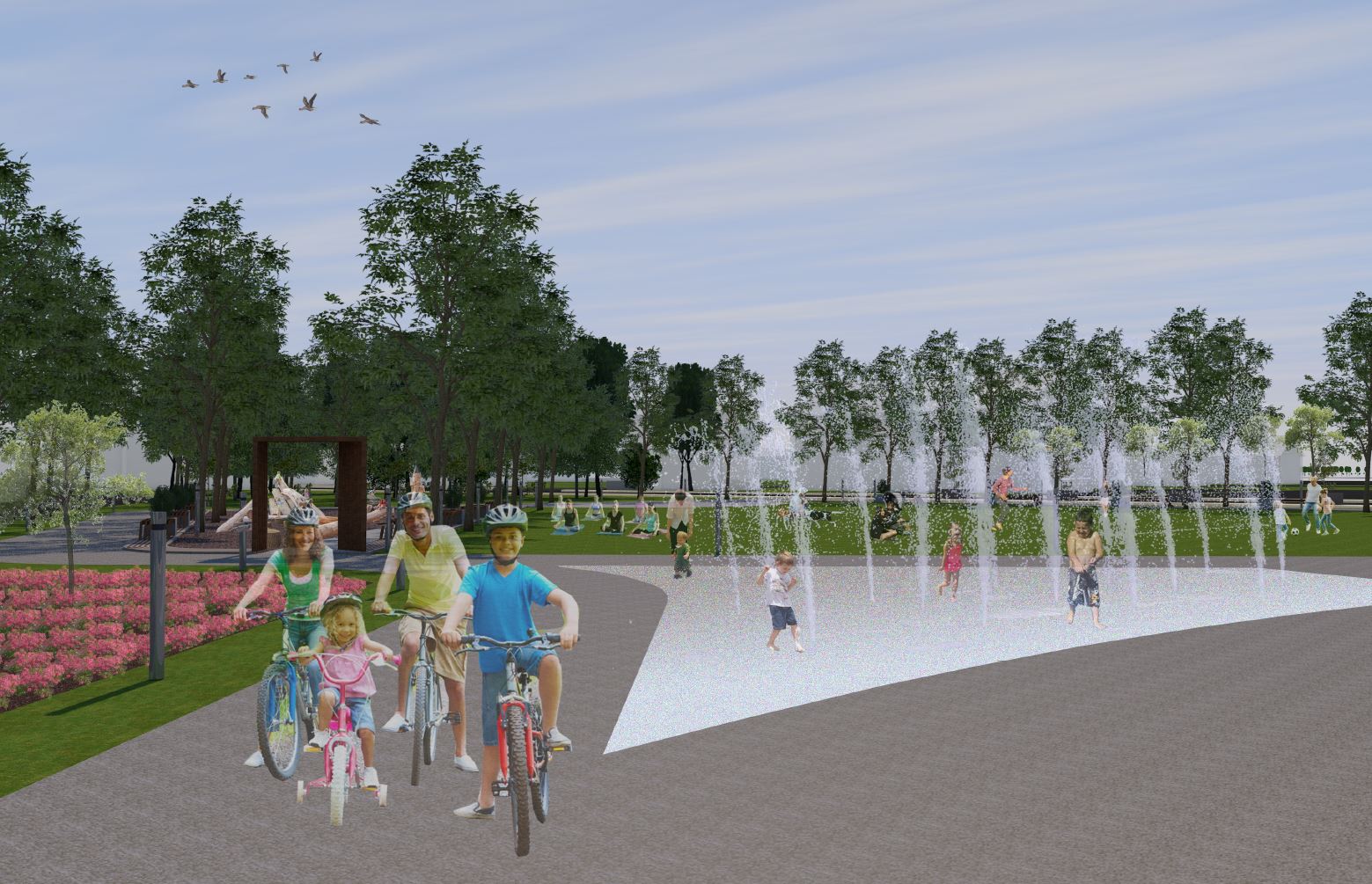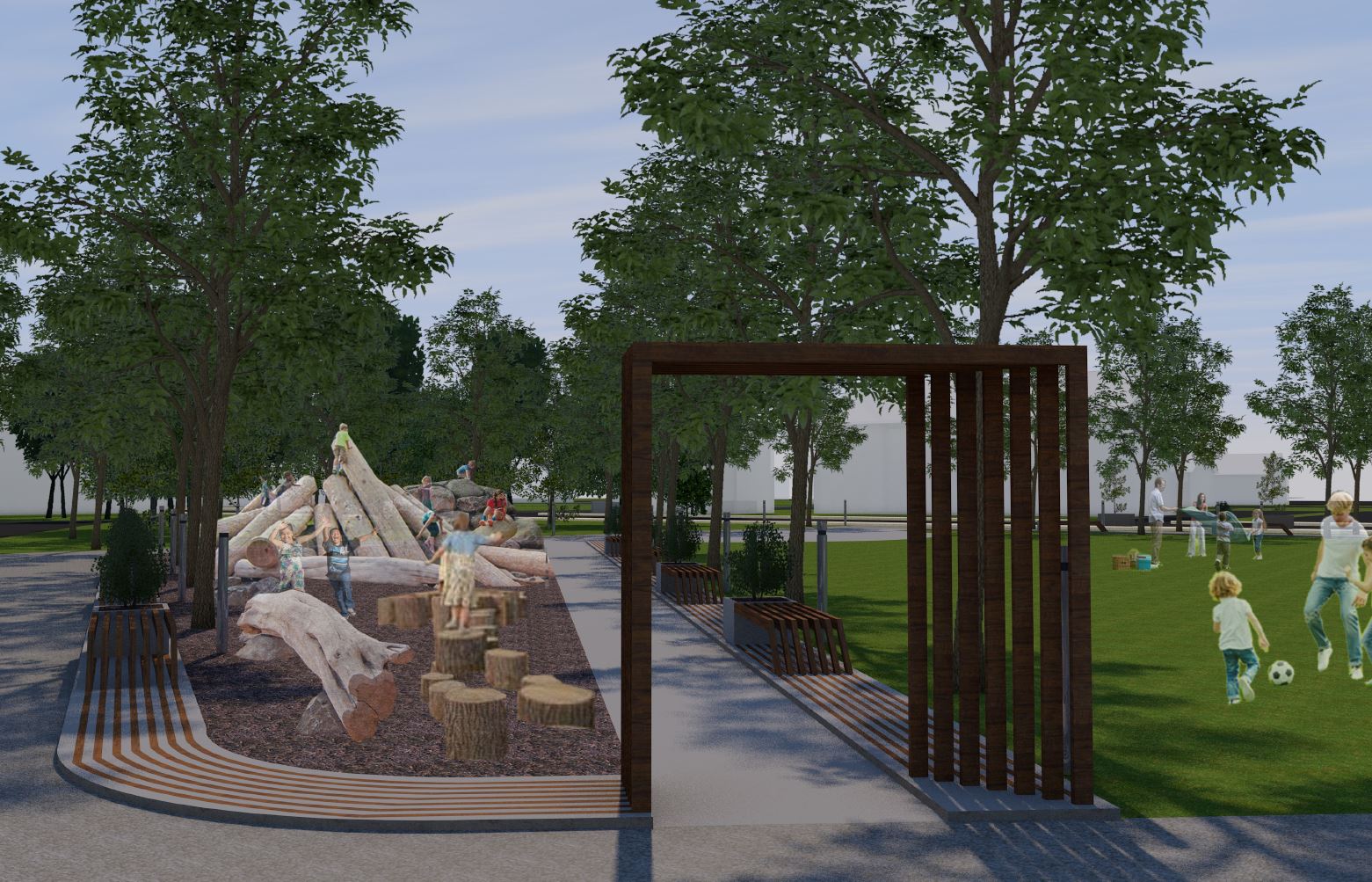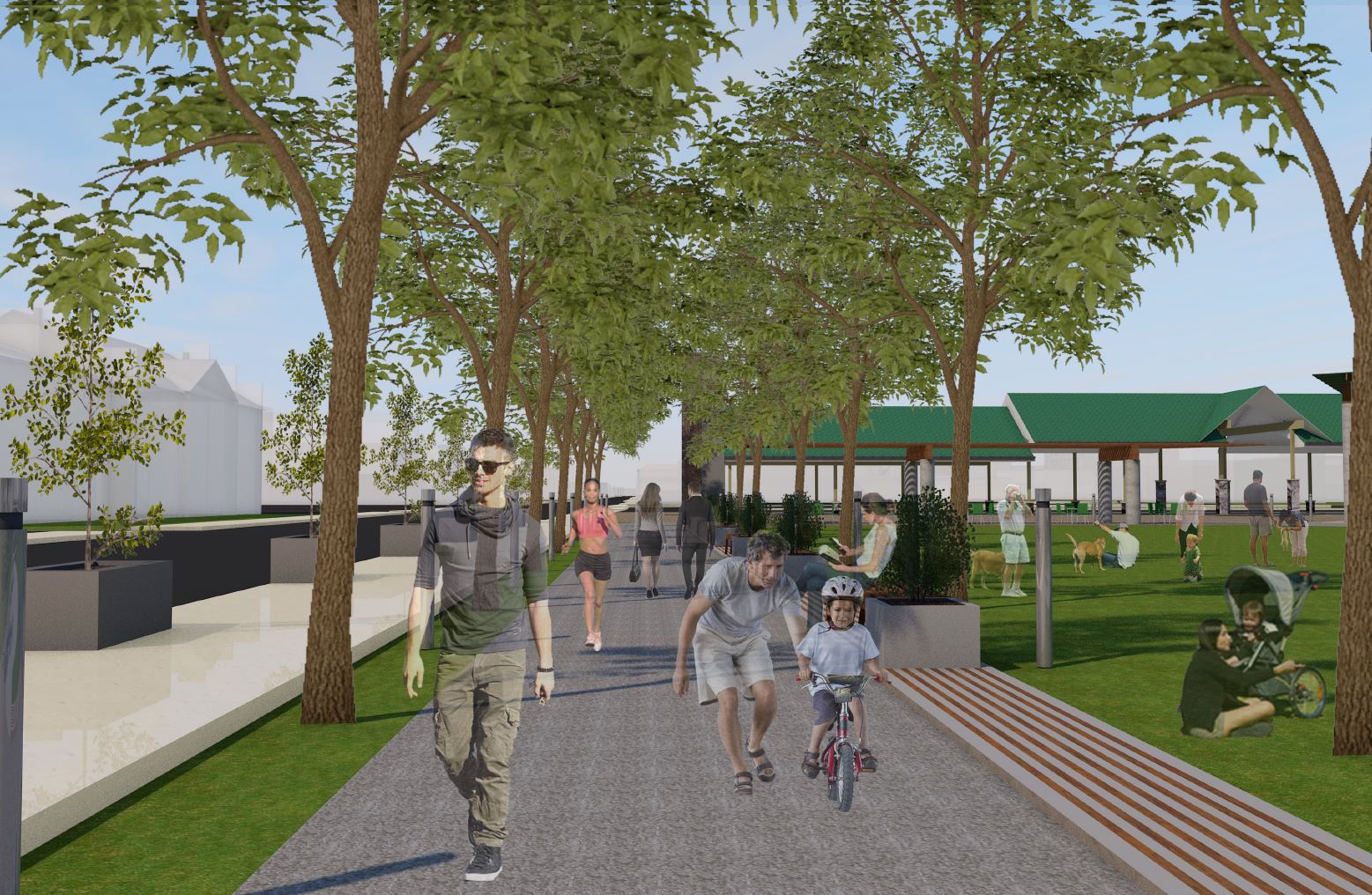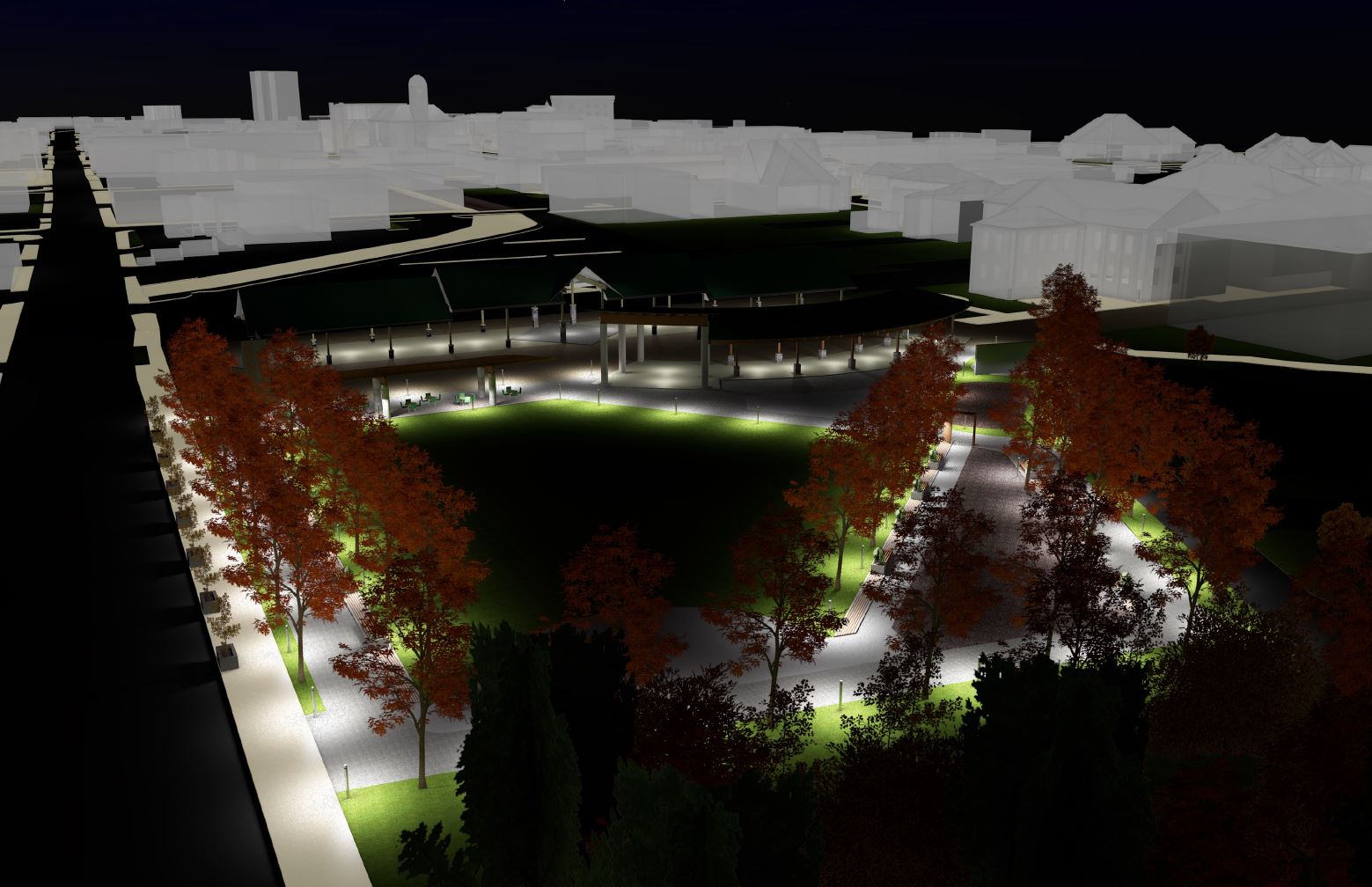 A Thoughtful, Creative Design
Build Our Park has arrived with conceptual designs for the downtown park through a longterm process that has involved significant community input, guidance from the City of Harrisonburg, contributions from urban park planner Ken Smith, and the work of the Harrisonburg Downtown Renaissance Design Committee, including Randy Seitz, Adam Steiniger, many others. The conceptual designs represent an inviting transformation of available space where our community can come together. With areas for relaxing and playing, flexible facilities for performances and events, as well as an expansion for the farmer's market, the park design is thoughtful and creative. Imagine strolling around the park's path on a beautiful day and feeling connected to nature and to your community.
As directed by City staff in 2017, we propose the park be built on 1.2 acres of City-owned property directly adjacent to the Harrisonburg Farmers Market pavilion and the City Hall Building parking lot, featuring amenities including:
Second Pavilion
Village Green
Discovery Playground
Splash Fountains
Donor Garden, Wall and Fountain
Grand Promenade
Set up for Portable Stage
Pergolas, tables and seating
Atrium Plaza
Multiple unique activity spaces
Landscaping featuring native trees and flora
Sustainably designed park amenities with educational signage
One-eighth-mile multi-use path (that can one day link the Northend Greenway and the Bluestone Trail)
Urban Context
The City of Harrisonburg is located in the Shenandoah Valley region of Virginia, approximately two hours equidistant from Washington D.C. and Richmond. With a population of just over 50,000, the City is one of the largest municipalities in the Valley and twelfth largest in the State. Harrisonburg is also the county seat of Rockingham County. Harrisonburg's large German, Brethren, Mennonite, Hispanic, African American, Asian, and Eastern European ethnic populations provide unique cultural diversity to the region.
Harrisonburg has a rich agricultural tradition and continues to rely on agriculture as part of the City's economic development. The popular Downtown Farmer's Market held in the Turner Pavilion symbolizes the region's growing agritourism industry, exemplified by area farm and winery tours, with emphasis on locally grown produce and goods.
The area's burgeoning technology and biotechnology sectors led by companies such as Rosetta Stone and Merck, combined with smaller technology companies associated with local universities, amplify Harrisonburg's economy. City initiated technology centers, including the
Harrisonburg Technology Park and Harrisonburg Downtown Technology Zone, play a significant role in furthering Harrisonburg's reputation as a technology incubator.